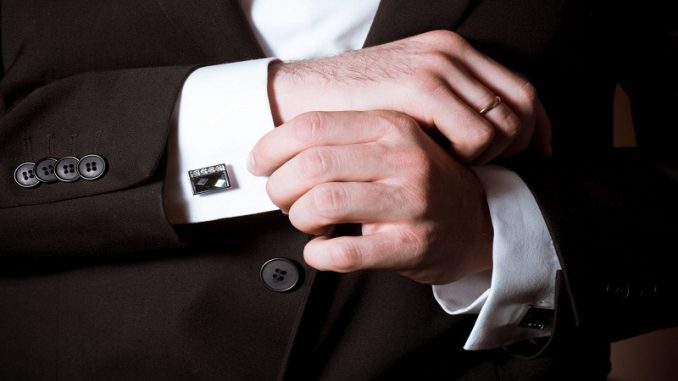 If you are going for a formal dinner, you should be careful about your appearance. For formal commitments, you should not be concerned about comfort only. There is a dress code which you need to follow. Along with that, you need to be sure that you are carrying the necessary accessories. Here are few important accessories that you need to carry for a formal dinner.
Most men have the opinion that cufflinks are not a necessity for a formal event. This is certainly not a fact. A formal shirt seems incomplete if it does not have cufflinks. However, there is an important point which you should remember when you are picking cufflinks for yourself. There should be nothing written on them. Wearing cufflinks with logos and flashy text simply makes them look cheap
Wearing a watch and wearing a watch for a formal commitment are two completely different things. For a formal event, you should rule out the option of wearing a watch with a leather belt. You should opt for a watch with a heavy steel belt which is not very lose. A watch with a black dial would go with most color combinations of formal suiting. Apart from black, you can opt for white or silver colored dials as well.
Is formal suiting complete without a tie? The answer to this question is no.  People do wear a coat on a formal shirt without a tie. However, this combination cannot be termed as formal. You also need to use the correct color combination for your tie. Wearing a tie that has large sized prints or flashy patters would spoil the overall impression of your suiting. A tie pin should also be used as prevents your tie from swinging with the wind.
Sharon Trusty is a fashion blog author who has been writing about her own style and other people's styles for more than eight years. She likes to share her thoughts on all sorts of topics, from dating to make-up tutorials to what she should wear today, and everything in between.